Hindi
6 Daughters In Bollywood Who Are Not Successful Like Their Mothers
Just being a Star kid does not guarantee a successful carrier in Bollywood. Though their mothers were superstars of their time,  they could not make it to the big screen. There are numerous examples in the Bollywood industry of successful mothers but their daughters failed to impress the Indian Audience. Here is a list of 6 daughters in Bollywood who are not successful like their mothers.
Tanuja and Tanisha
Tanuja is an Indian film actress, she was born in a Marathi Family as she was born in a filmy environment so she had acting in her veins and she was a successful actress of her time. She gave birth to two daughters Kajol and Tanisha her elder daughter Kajol is a very successful heroine and she did great remember Simran from Dilwale Dhulania Le Jayenge, that's the impact she created on her fans no one can forget her great acting in that movie. However, her second daughter Tanisha failed to do the same job she started with "SSSSSH Koi Hain"  in 2003 and then Neal N Nikki flaunting her skin but failed both the times as these movies were like the biggest flops.
Hema Malini And Esha Deol
Remember Hema Malini the dream Girl of our Bollywood Industry, she was one of the finest actresses of Bollywood of her times she ruled everyone's hearts for more than two decades. Every Heroine of her time wanted to live with fame she was living with. She gave birth to two daughters Esha Deol and Ahana. Esha tried her best she also received recognition after her performance in iN Dhoom movie but still could not survive for a long time in the Bollywood Industry.
Sharmila Tagore And Soha Ali Khan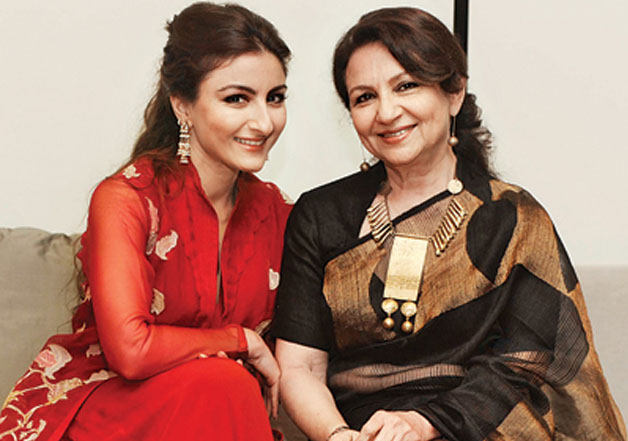 Sharmila Tagore was a great actress, she received National Award for the best actress for her film" Mausam". She was a part of great films like  Aradhana,  Amar Prem, Daag. She had a great fan following and was one of the finest actresses of Bollywood in her time. She gave birth to three children, Saif Ali Khan who is very famous in the Bollywood industry and two daughters Saba And Soha. Soha tried her luck in the Bollywood and was a part of a very successful movie Rang De Basanti but she could not make further.
 Mala Sinha and Pratibha Sinha
Mala Sinha ruled the Bollywood Industry from the 1950s to 1960s, she was very beautiful and she was a talented actress. There was a time when films did great at the box office only because of her presence.  She gave birth to a daughter, Prathiba she started her film career in 1992 with Film " Mehboob" that did not do that well at the box office and she tried her luck in some other movies that were flops too and decided to leave the industry in 2000.
Munmun Sen And Riya Sen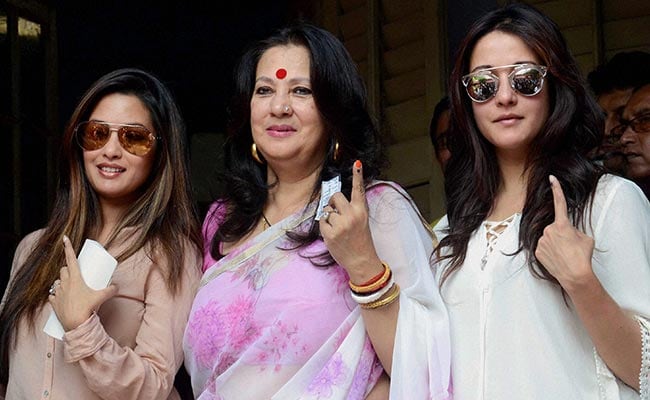 Munmun Sen was one of the famous actresses of her time and did great in the Bollywood Industry, but her Daughter Riya Sen could not reach till the heights of success as her mother although she was great as a model and did great in the modeling line we all think the acting was not her cup of tea.
Dimple Kapadia And Twinkle Khanna
Dimple Kapadia was one of the most famous actresses in 1980s  She was launched by Raj Kapoor at age 16, playing the title role in his teen romance Bobby (1973) for which she won the Filmfare award for the best actress. However, her daughter Twinkle Khanna could not make as much name as her in the industry and she quit acting after doing 5 to 6 films. Though she did not make it to the Bollywood industry, she is a very famous author and her first book  Mrs. Funn Bones sold over more than 1000 copies and made her the Indian India's highest-selling female writer of 2015.