Hindi
7 Bollywood Actresses Who Went Fat To Fit and Look Fabulous
Fat and fit are the two words that are opposite to each other. Being fit is everyone's dream nowadays actresses in Bollywood spent lots and lots of time in the gym to stay in a perfect body that's what our industry demands losing weight is not easy. However, these actresses did a lot of hard work to make it through.
Here is a list of actresses who went from being fat to fit-
Alia Bhatt
Alia Bhatt, she stole everyone's heart from her very first movie "Student Of The Year" and since then there is no stopping for her she just proved that age does not matter when it comes to acting, she was praised for her acting in movies like Udta Punjab, Highway and many more. For her debut film, she had to lose 16 kgs to come in the perfect figure for which she did a lot of hard work and spent long hours in the gym and followed the strict diet plan.
Sonam Kapoor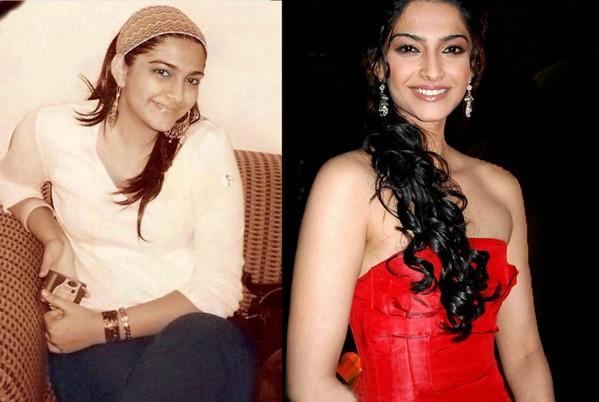 Sonam Kapoor was known as the Style icon of Bollywood she is really famous for her dressing sense. She was really fat when she used to live in Singapore she was really an unhealthy life there but she started paying attention to her body when she was offered the lead role in the movie Saawariya and the director of the film Sanjay Leela Bhansali asked him to lose weight which she did with the continuous gyming, strict diet plan and regular dance classes.
Sonakshi Sinha
Sonakshi Sinha daughter of Shatrughan Sinha, she was really fat before she entered the Bollywood Industry .she had to lose weight for her debut film "Dabaang". She did a lot of hard work for that she used to spent four to five hours in the gym, she had to sacrifice a lot of unhealthy food for that,  She did yoga and cardio. She proved that curvy girls are beautiful too and she is doing great in the industry and working on great projects.
 Parineeti Chopra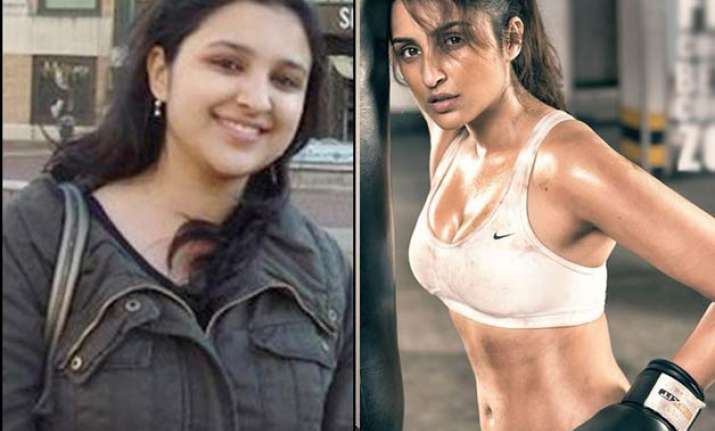 Parineeti Chopra started off her journey as a supporting actress in Ladies Vs Ricky Behl and then played a lead role in "Ishqzaade", she is a great actress and really famous for her bubbly nature and great acting. Her Journey from Fat to fit was impeccable she followed a strict diet plan, spent hours and hours in the gym to remove all the extra fat that she had and now she has a perfect body that she flaunts with pride.
Kareena Kapoor
Kareena Kapoor is one of the most famous actresses in Bollywood but she wasn't born with a perfect figure. She was criticised for looking fat in the song 'Yeh Mera Dil Pyar Ka Deewana" she shut everyone's mouth by coming down to zero figure for her movie Tashan for her bikini shot. She had to work hard for that she was on a liquid diet did yoga spent long hours in the gym and what not.
Esha Deol
Esha Deol daughter of Hema Malini we all know her from Dhoom, however, she was not in a perfect body from the start she had to lose weight to look perfect in her bikini shots which she did by following the strict diet plan, Salman Khan and Zayed Khan helped her during her journey from fat to fit.
 Zareen Khan
Remember Zareen Khan from Veere she had to face a lot of negative comments for her bulky body which motivated her to lose her weight she did a great job and from 100kgs she came to 57kgs she shut everyone's mouth and we could see her flaunting her body in her movie Houseful 2. She used to work out insanely did power Yoga went on crazy dieting and proved that nothing is impossible in this world.
Also Read: 10 Trailers of Upcoming Bollywood Movies You Need To Watch Right Now