Hindi
Top 10 Diljit Dosanjh Movies You Must Watch If You Are a Punjabi Movie Lover
Diljit Dosanjh the Punjab' Gabru  Is not just a great singer but a great human too even though he is at the peak of his career he is still the same kind human who is still attached to his roots. Do you know what he likes the most? Feeding people. Doesn't that make him the most humble person we know? He is a man with a golden heart who has entertained his fans with his great performances. Here is a list of 10 best Diljit Dosanjh Movies.
Super Singh
Super Singh came in the year 2017 starring Diljit  AND Sonam Bajwa.  where he played the role, Sajjan Singh, when he came back from his hometown to Punjab he attained some superpowers without his knowledge and his life changed completely earlier he was a spoilt guy but these superpowers made he realize his self-path of that he could take for the good cause.
Sardaar Ji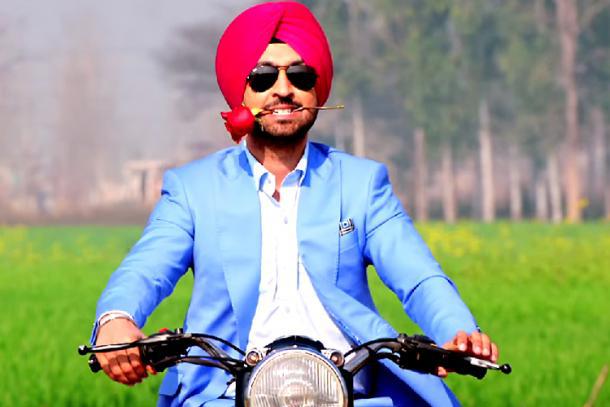 Sardaar Ji released in 24th June starring Monica Gill, Diljit andSonamm Bajwa, after the great success of Sardar Ji the sequel of this film was planned, this movie was shooted in different locations in Australia Diljit has a big fan following in Australia  he was literally crowded by his fans in Australia when he reached there for shooting.
Ambarsariya
It's a comedy film directed by Mandeep Kumar, starring Diljit, Monica Gill, Navneet Kaur Dhillon and Lauren Gottlieb and was released on 25th March 2016. Diljit played the role of JATT Ambarsariya he played the role of raw agent as well as an insurance agent, his mission was to save the home minister from a drug mafia.
Punjab 1984
Punjab 1984 was released in  2014 directed by Anurag Singh this movie is based on a story of a mother and missing son where Diljit played the role of son and Kirron Kher played the role of the mother it was Diljit fourth movie with Anurag, this movie did great at the box office.
Disco Singh
Disco Singh was released in 2014 starring Diljit and Suvreen directed by Anurag Singh. Diljit played a role of a singer Lattu he fell in love with sweety(Suvreen) she was a model. this movie did great at the box office in its first week of release this movie earned like more than 7  Crores it is considered as one of the most successful Punjabi movies.
Jatt and Juliet 2
Jatt and Juliet directed by Anurag Singh starring Diljit and Neeru Bajwa, this movie released on 28th June 2013. This movie is a sequel of Jatt and Juliet, where Diljit played a role of a police constable. however, the second part did a lot more business than the first one.
Saadi Love Story
Saadi love story is a Punjabi film starring Amrinder Gill, Diljit, Surveen Chawla and Neetu Singh. Directed by Dheeraj rattan it was his first movie as a director. Jimmy Shergill co-produced this movie. This movie did great at the box office.
Jinhe Mera Dil Luteya
This movie was released in 2011, this movie revolves around where two guys Gurnoor and Yuvraaj falls for the same girl that led to a complicated situation. Yuvraaj role was played by Gippy Grewal and Gurnoor role was played by Diljit and Noor role was played by Neeru Bajwa.
Lion of Punjab
The lion of Punjab was the film from which Dijit made his debut as an actor. This movie revolves around a fact where a bunch of Indians in us they had a thought of keeping the spirit if Bollywood alive in us. This movie did great at the box office.
Jatt and Juliet
Jatt and Juliet was released in 2012 starring Diljit and Neeru Bajwa. Diljit Played the role of Fateh Singh who was crazy about marrying a Canadian girl so that he could get the citizenship of Canada, however pooja (Neeru) she was a modern girl and wanted to pursue fashion. This movie did great at the box office.
Also Read: 10 Best Bollywood Movies of All Time That You Can't Afford To Miss